Life.Laugh.Love Hand Painted Driftwood Sign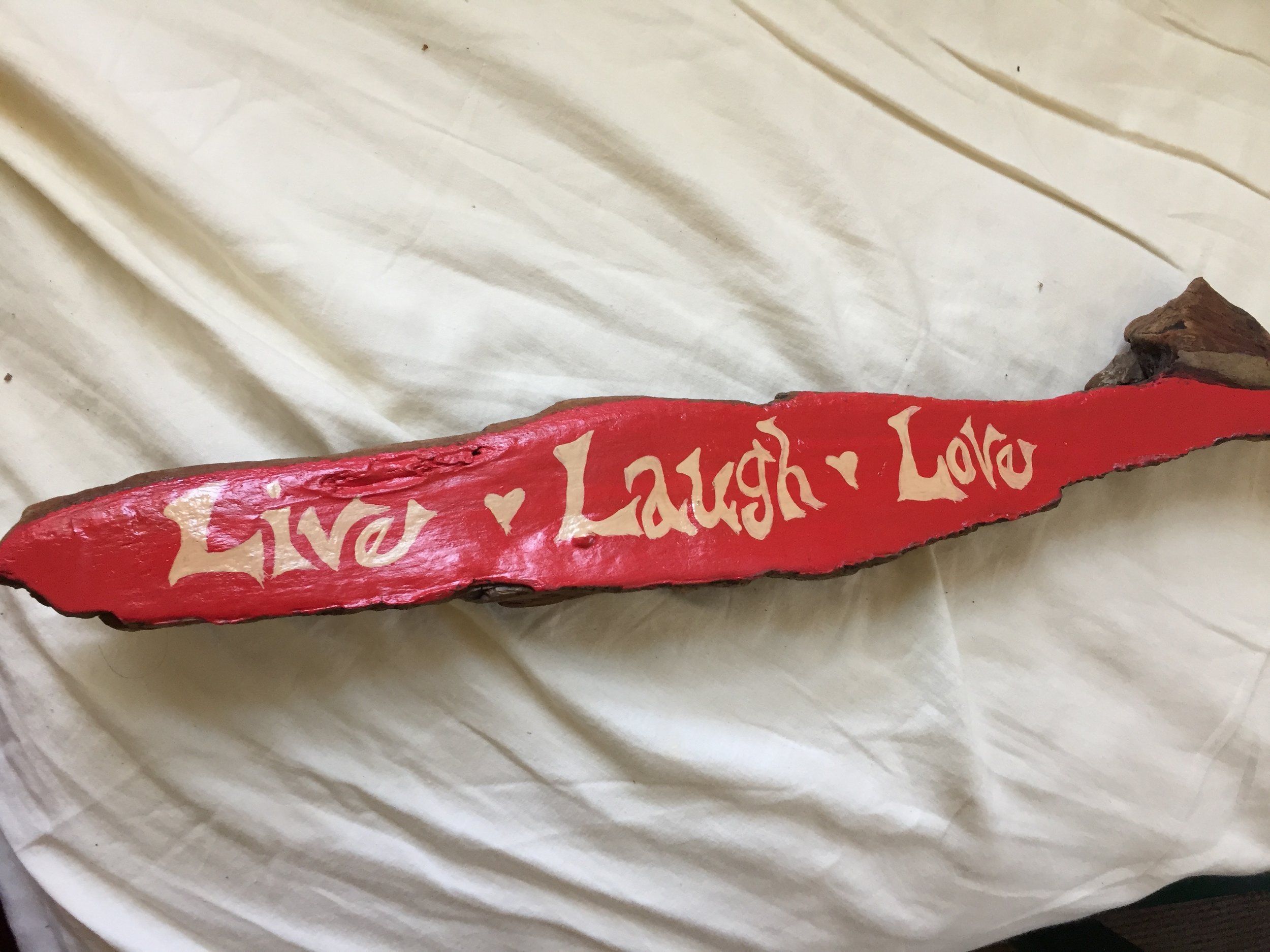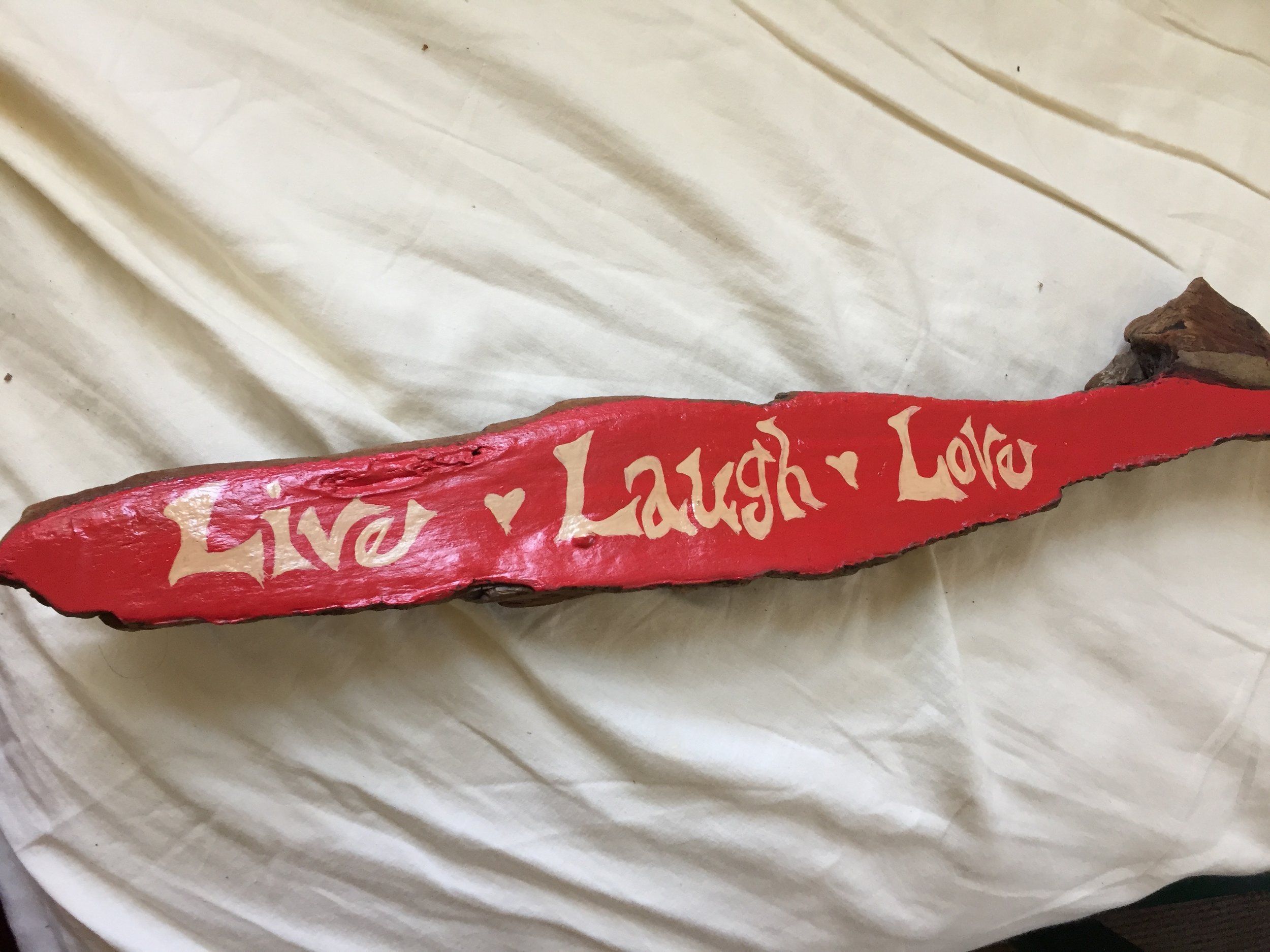 sold out
Life.Laugh.Love Hand Painted Driftwood Sign
What is life without laughter? What is laughter and life, without love? Is there love possible without the life giving energy laughter brings? No. no. and no. It is a trifecta of awesomeness, the veritable three musketeers of happiness, and if we're talking about the essential qualities of a real existence, I would add freedom, authenticity, protection, health and choices, to the list...but this was not all gonna fit on the piece of wood.
In my sad times I clung to the memories where I felt like I had a life, with shared laughter and the sacred corners of my life were filled with an abundance of love, in every definition.
And I wish the world more life, more laughter, and more love. Love wins, over everything, always. You don't have to live my life to learn my lessons, and you don't have to live. life where love is something you have to fight for even though it is only something you can feel in your heart and laughter is a memory you miss with every fiber of your being, to know both are essential ingredients of happiness.
Live.Laugh. Love.